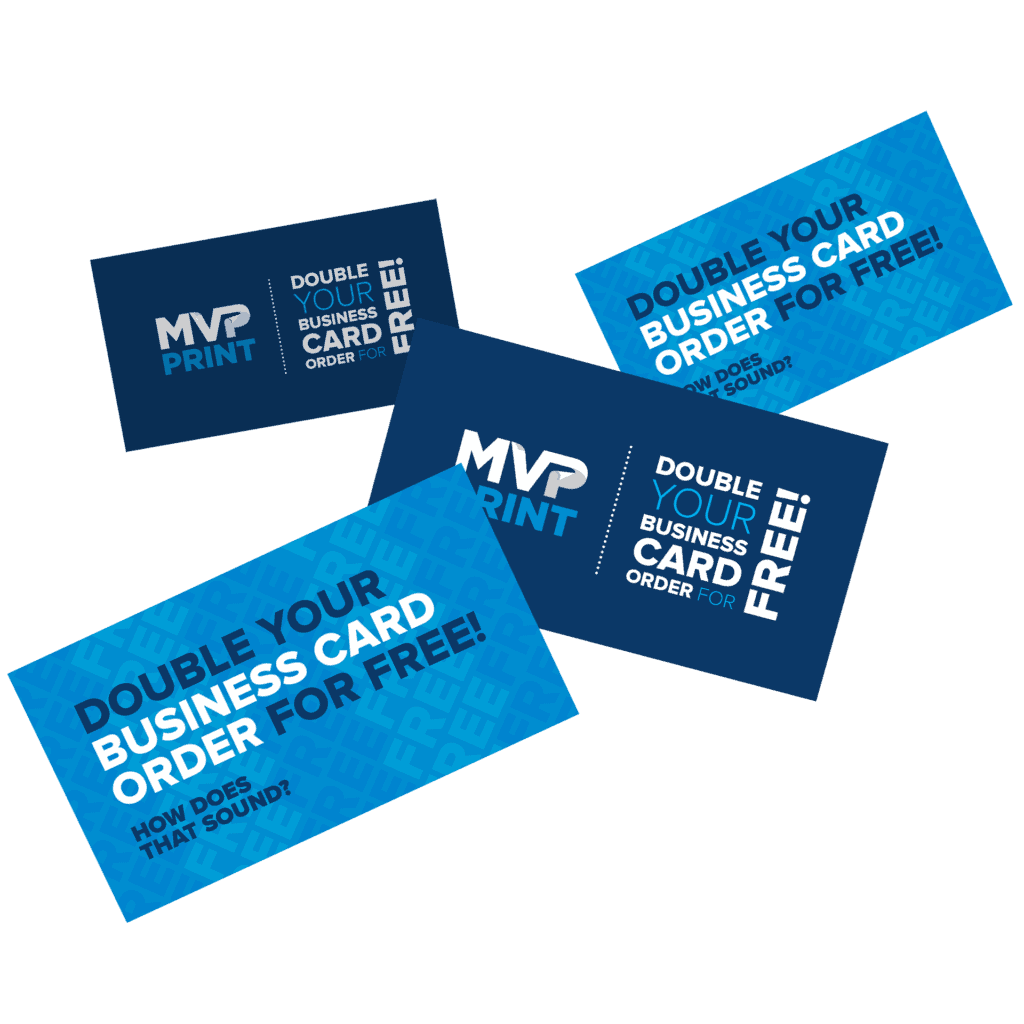 Business Cards
DOUBLE UP Promo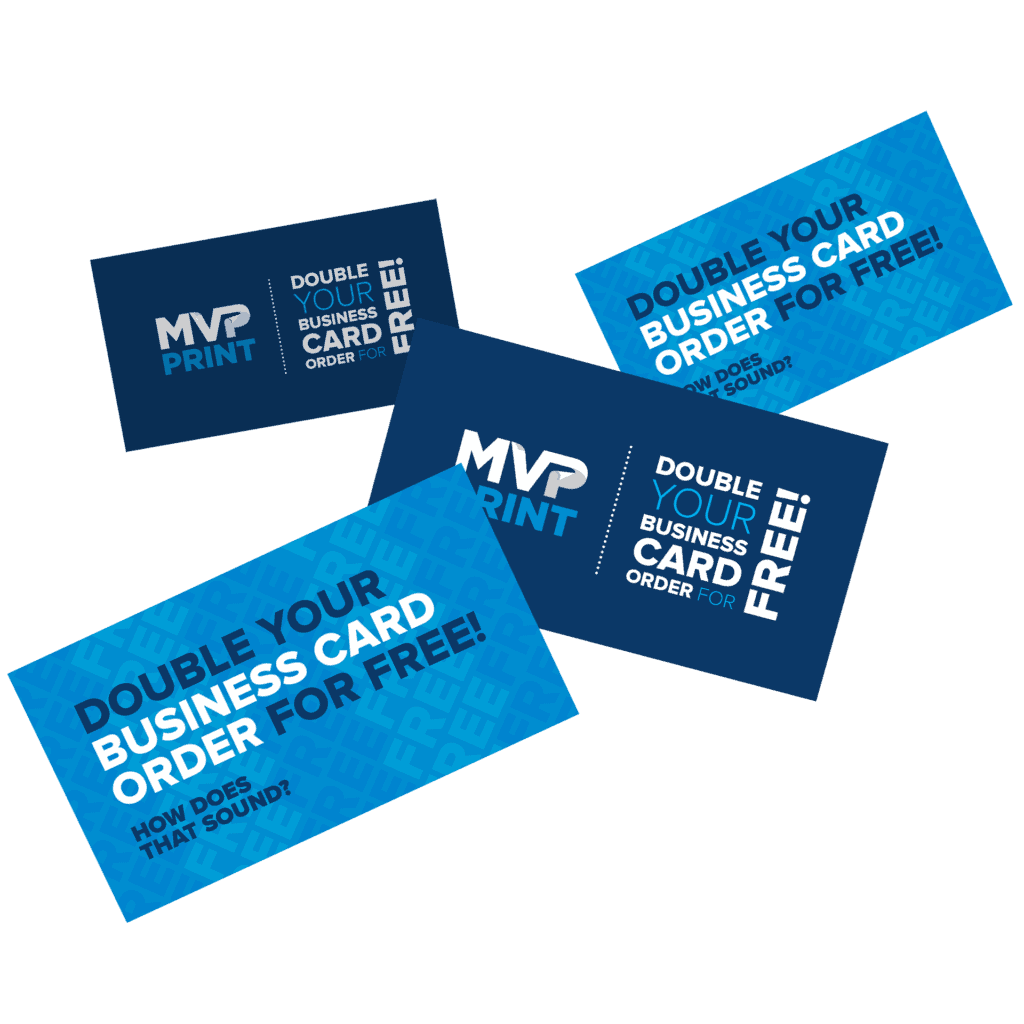 Business Cards
DOUBLE UP Promo
The Double Up Promotion is for NEW PRINT ORDERS ONLY and not current / already logged orders. 
Only ONE ARTWORK TEMPLATE can be used for this Promo (ie. No Splitting Order between 2 or more names / artworks).
There is no limit on orders for any one individual.
Not in conjunction with any other offers or discounts.
MVP Print reserves the right to change or alter the promo as it sees fit or determine any one individual or business ineligible for this promotion.