Additional information
| | |
| --- | --- |
| Calendar Type | A4 Saddle Stitched 28pp – Full Colour Throughout – 250gsm Cover, 150gsm Inners, A4 Wirebound 26pp – Full Colour Throughout – 250gsm Cover, 150gsm Inners, A3 Single Sheet 1pp – Full Colour 1 Side Only – 300gsm Gloss Artboard, A3 Wirebound 13pp – Full Colour 1 Side Only – 300gsm Cover, 210gsm Inners, A4 Wirebound 13pp – Full Colour 1 Side Only – 300gsm Cover, 210gsm Inners, DL Desktop 13pp – Full Colour 1 Side Only – Wirebound, 150gsm Inners, 400gsm A-Frame |
| Quantity | 50, 100, 200, 250, 300, 400, 500, 1000 |
Professional Calendar Printing with MVP Print: Stay Organised and Inspired, All Year Round
When it comes to keeping track of important dates, staying organized, and finding daily inspiration, a beautifully designed photo calendar is a must-have. MVP Print, a trusted printing partner in Australia, offers high-quality personalised Custom Calendar Printing services that help you stay on top of your schedule while adding a touch of style to your space.
At MVP Print, we understand the significance how to create a well-crafted custom calendar for enhancing productivity and brightening each day. That's why we utilize state-of-the-art printing equipment and employ a team of skilled professionals who are dedicated to producing calendars of exceptional quality.
Types of Professionally Printable Custom Photo Calendars
Choose the binding option that best suits your calendar's purpose and style. MVP Print offers two popular binding options for calendars:
Saddle Stitched (Stapled) Calendars: These personalised calendars are bound together using staples, allowing for a clean and professional finish. Saddle-stitched calendars are perfect for showcasing beautiful imagery and concise date layouts.
Wire Bound Calendars (Wire Coil): Wire-bound calendars feature a durable wire coil that allows easy flipping of pages and provides a sleek and modern look. With wire binding, your own calendar can lie flat when opened, making it convenient to view and write on.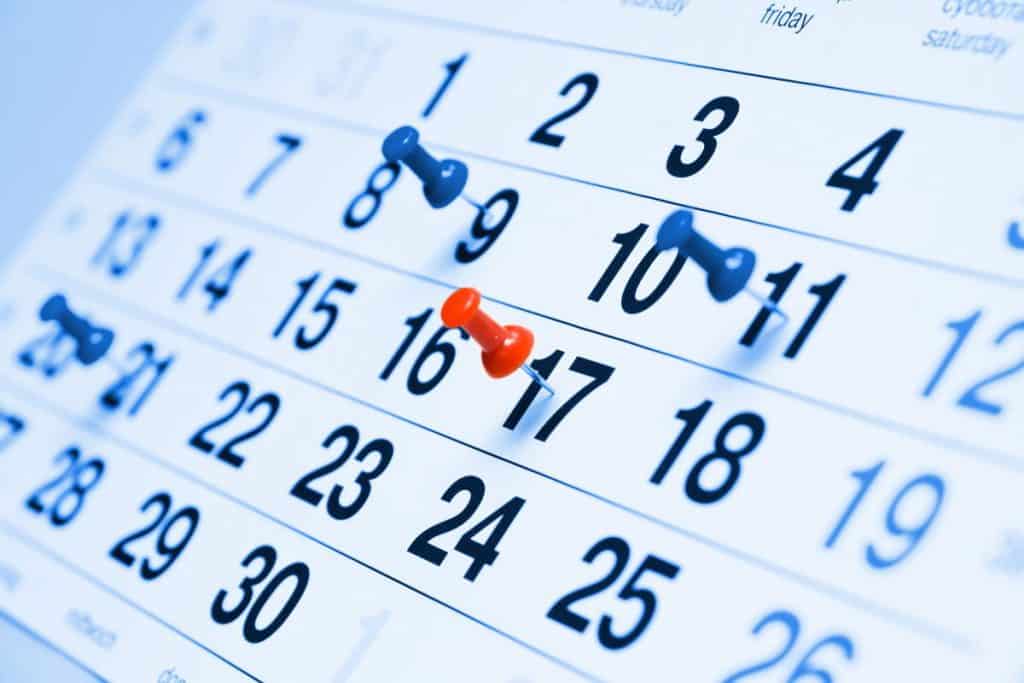 Discover a range of calendar sizes to suit your needs and preferences. MVP Print offers a variety of calendar sizes, including:
A4 Wall Hung Calendar: Perfect for displaying in your office or home, An A4 monthly wall-hung calendars offer ample space for jotting down appointments and featuring eye-catching photos.
A3 Single Page Calendar: An A3 page Photo calendar provide a larger format, allowing for more detailed designs and making a bold statement on any wall.
A3 Wall Hung Calendar: With a A3 monthly wall-hung photo calendar, you can enjoy a combination of large, easy-to-read dates and stunning imagery and photos that brightens up any space. Typically Portrait Format, Landscape can be done on request.
DL Desktop Calendar: A DL monthly desk photo calendars are compact and versatile, designed to sit conveniently on your desk or countertop, keeping you organized at a glance.
Experience the joy of personalization with MVP Print. We offer customizable calendar templates, allowing you to upload your own design and photos or choose from a wide selection of templates. Whether you're creating your own calendar for personal use or to promote your brand, you can decide the layout of your custom calendar design, colors, and favourite photos, or your favourite memories to reflect your unique style.
At MVP Print, we understand the importance of timely delivery. That's why we prioritize fast turnaround times without compromising on quality. With our streamlined production process, we aim to have your calendars printed and ready for delivery within a short timeframe.
We offer nationwide delivery, reaching customers across Australia. Our reliable delivery service ensures that your professionally printed calendars will arrive at your doorstep within 3 to 5 business days, ready to bring organization and inspiration to your daily life.
Choose MVP Print for your own calendar printing needs, and experience the perfect blend of functionality and aesthetics. With our dedication to quality, state-of-the-art printing equipment, lightning-fast turnaround times, a range of binding options, and various calendar sizes available, MVP Print is your trusted partner for all your calendar printing requirements.
Stay organized and inspired throughout the year with professionally printed calendars from MVP Print. Order today and make every day count!
Calendar Print Finishing, Photo Resolution and Artwork Specifications
Finishing Available
Unlaminated / Gloss Laminate / Matt Laminate
Saddle Stitching / Wire binding / Coilbinding/ Wire Hangers
Hole Drilling / Punching
For a Free Custom Calendar Printing Quote please Click here
Artwork Specifications and Details/Print Settings :
Supplied at the correct trim size ( mm )
With 3mm of bleed on each edge
Supplied in CMYK ( PMS Colours will require a custom Quote )
For a Photo Calendar – Image-based artwork 300dpi (incl Logo)
Text-based artwork 600dpi
Design elements kept within 3mm margin ( 3mm away from the trim edge )
Single-page scrolling PDF ( not spreads or paginated )
For more download information please Click here
MVP Print for Printable Calendars
MVP Print is an Australian-owned and operated Print House specialising in the design and printing of quality printed products at the best prices possible. We're based in the Seaford in Victoria, about 45 mins out of Melbourne. We can help you with all your professional and personal printing needs from Business Cards, Booklets, Flyers, and Brochures to Greeting Cards and Invitations, Customised Calendars, Posters, and much more!
We offer both Digital and Offset Printing as well as a wide range of finishing and binding options; including gloss and matt lamination, hole drilling, rounded cornering, shrinkwrapping, folding, saddle stitching, PUR perfect binding, wirebinding, coil binding, and much more!
Once your order is placed you can expect an email PDF proof within 24 hours – once the proof is approved by the client, we will get your job sent off to print. We can manufacture and dispatch goods to any location, anywhere in Australia.
What Photos Can I Use on my Custom Calendar?
For Photo Calendars, the most popular options are when you can create your own images for a personalised calendar. As long as you process and save them as high resolution pictures you can use whatever photos you like!
Need a Calendar Sample sent out ?
No worries. Just email us here and we will sort it for you !
Click here to find out more information regarding Our Refund Policy, Our Shipping Policy, or Our Privacy Policy