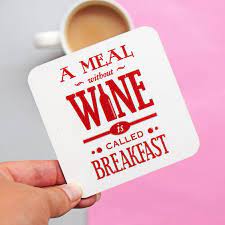 Wine enthusiasts understand the importance of the perfect pairing. Whether it's a bold Australian red with a juicy steak or a crisp white with fresh seafood, the right combination can elevate the entire experience. But what about the pairing of printed wine coasters and wine? In the world of promoting products and enhancing personal enjoyment, this duo proves to be an unexpected yet perfect match.
The Beauty of Wine Coasters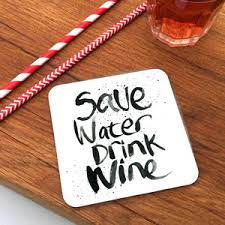 Wine coasters have become more than just a functional accessory; they are now a canvas for creativity and brand promotion. When it comes to promoting a business or adding a personal touch to a gathering, the shape of the coaster plays a significant role.
Wine Coasters can come in various sizes, but here in Australia, the norm is 95x95mm (or 95mm round if round dimensions). If you select a custom fit size, send us your specifications and we can easily quote your wine coasters accordingly.
1. Classic Round Wine Coasters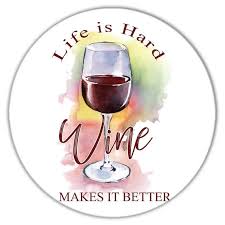 The classic round shape is timeless and versatile. It provides a large surface area for vibrant designs and branding. MVP Print, a leading producer of printed coasters, offers classic round wine glass coasters that serve as a perfect backdrop for showcasing your logo or a captivating vineyard scene.
2. Square Coasters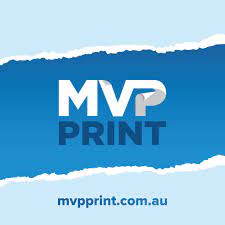 For those who prefer a more stylish, contemporary look, square coasters are an excellent choice. They offer a unique alternative to the traditional round shape, allowing for eye-catching designs and innovative branding. MVP Print's square wine glass coasters are crafted with precision, providing a modern touch to any wine-tasting event.
3. Die-Cut Wine Coasters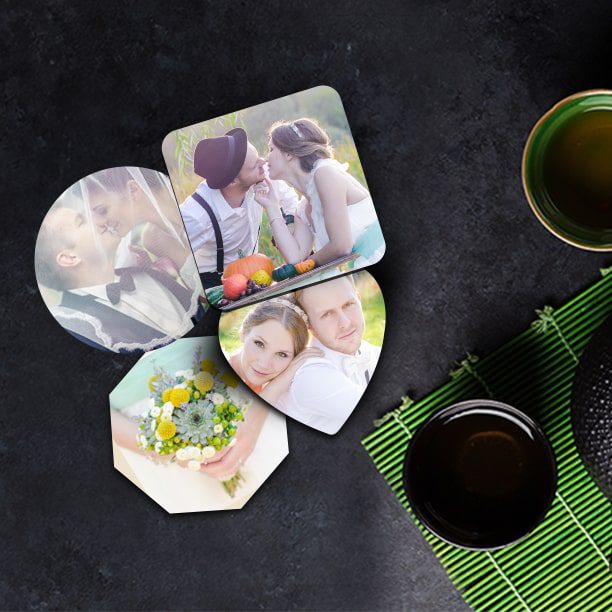 For a truly customized and attention-grabbing option, die-cut coasters are the way to go. These coasters are available in various shapes, such as wine glasses themselves, grapes, or even vineyard landscapes. MVP Print's die-cut wine glass coasters allow businesses to express their individuality and create a lasting impression on their audience.
Premium Wine Coaster Stock for Lasting Impressions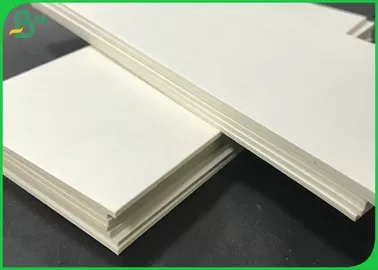 The quality of the coaster stock is just as important as the design itself. MVP Print takes pride in using premium 390gsm Coaster Board for their wine coasters, ensuring durability and a luxurious feel. This high-quality stock not only enhances the visual appeal but also serves a practical purpose by absorbing condensation and protecting surfaces from wine stains.
Promoting Products with Wine Coasters
In the competitive world of wine, standing out is crucial for success. Wine coasters serve as a unique and effective marketing tool for wineries, vineyards, and wine-related businesses.
Branding Opportunities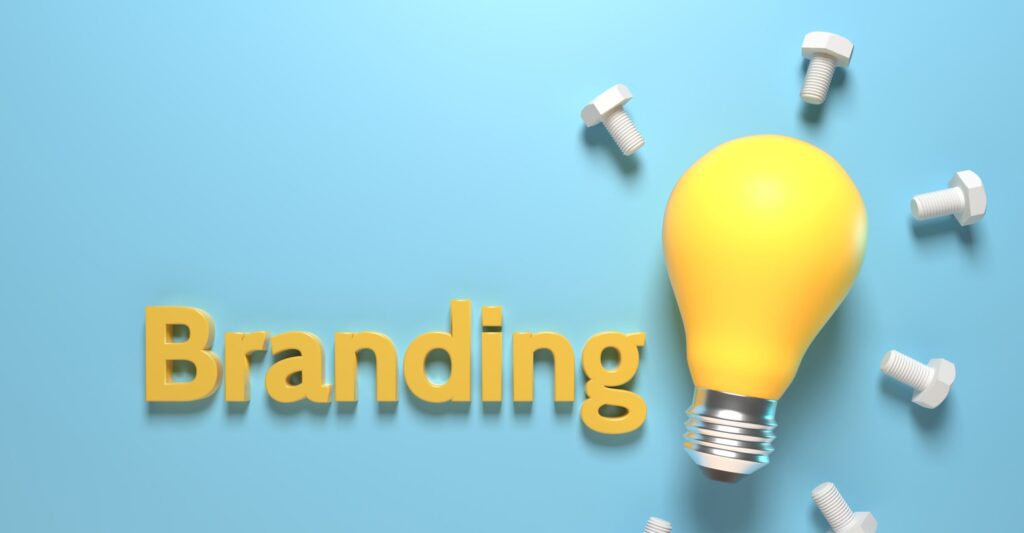 The large printing space on wine coasters provides an excellent window of opportunity for businesses to showcase their brand. Whether it's a logo, tagline, Google review, or a captivating image of a vineyard, these coasters act as mini-billboards that customers take home with them. Every time the coaster is used, it reinforces brand awareness.
Use your Wine Coasters to illustrate your business's Unique Selling Point as a new window into the market. Treat it like a full-page advertisement – just on a smaller drink coaster. Able to buy off you using Google Pay or Apple Pay? Have Afterpay? These can bring new clients, or refresh their memory as to why they should be utilising your services – all often subconsciously.
Event Giveaways with Wine Coasters
Hosting a wine-tasting event or launching a new wine? Consider using custom wine coasters as the Perfect Gift. Attendees not only get a practical and aesthetically pleasing item but also become walking advertisements for your brand. MVP Print's customization options ensure that your coasters align perfectly with your event theme and brand identity.
Personalized Touch for Wineries
Wineries looking to add a personal touch to their offerings can use wine coasters as part of a gift set or a promotional package. Including branded coasters with a bottle purchase not only enhances the overall customer experience but also encourages repeat business and brand loyalty.
Personal Enjoyment with Wine Coasters
While wine coasters are a fantastic promotional tool, they also add a touch of sophistication to personal wine experiences. Here's how:
Enhancing Aesthetics
Imagine enjoying a glass of your favourite wine while resting it on a beautifully designed wine coaster. The aesthetics of the coaster can complement the wine's label or transport you to the picturesque landscapes of a vineyard. MVP Print's commitment to high-quality printing ensures that every detail is captured, enhancing the overall visual appeal.
Protecting Surfaces
Wine enthusiasts appreciate the importance of protecting furniture from wine rings and stains. Using wine coasters not only adds a layer of protection but does so with style. The 390gsm Coaster Board used by MVP Print offers a sturdy and reliable shield against condensation, ensuring your wine experience is worry-free.
In Australia, this is the premium and highest quality product usable. Take note of the gsm on offer when getting your selection results from your quotes.. if its under 390gsm, it's not up to your standards
Unique Gift Ideas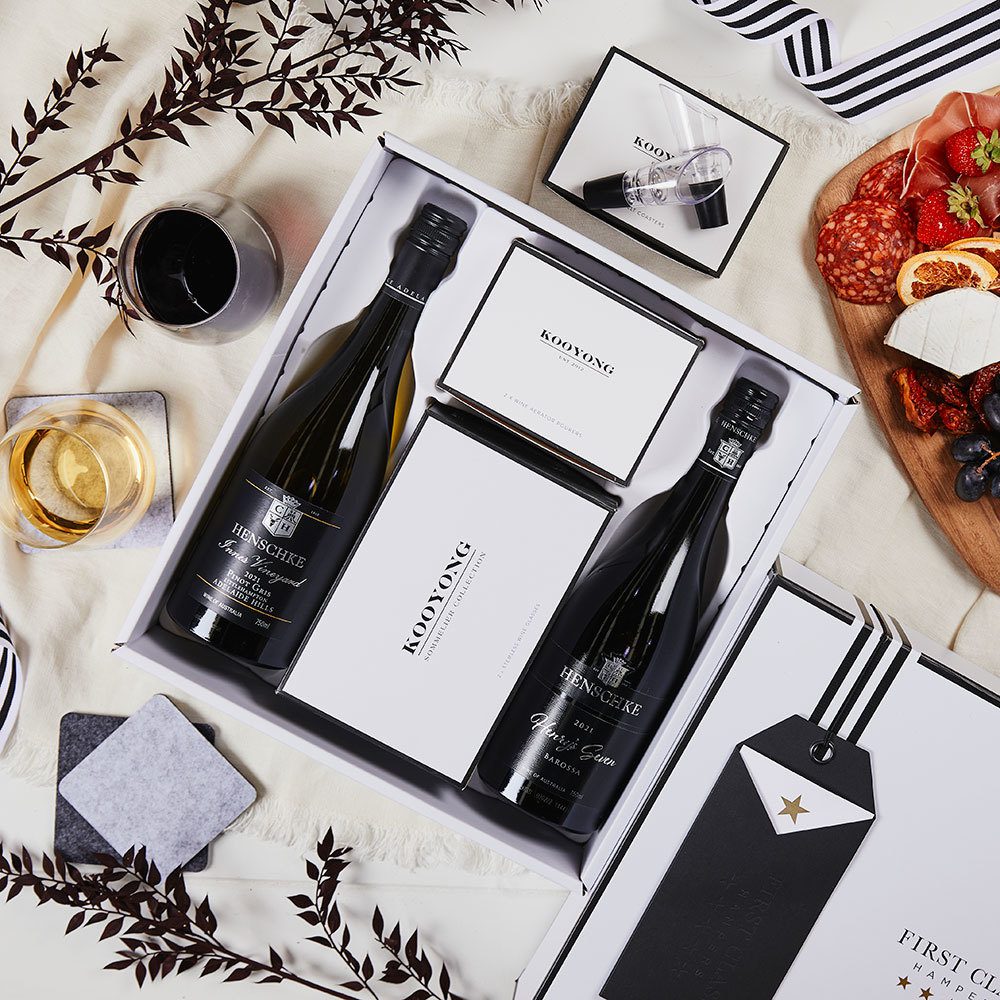 Looking for a thoughtful and unique gift for the wine lover in your life? Custom wine coasters make for an excellent choice. Whether celebrating a special occasion or just expressing appreciation, a set of personalized coasters from MVP Print adds a touch of luxury to any gift-giving moment.
Conclusion
In the world of wine and branding, the unexpected pair of printed coasters and wine has proven to be a match made in marketing heaven. MVP Print's dedication to quality and customization ensures that wine coasters are not just functional accessories but also powerful tools for promoting businesses and enhancing personal enjoyment. Whether you're sipping a robust red at a wine-tasting event or enjoying a quiet evening at home, let wine coasters be the unsung heroes that elevate your experience.